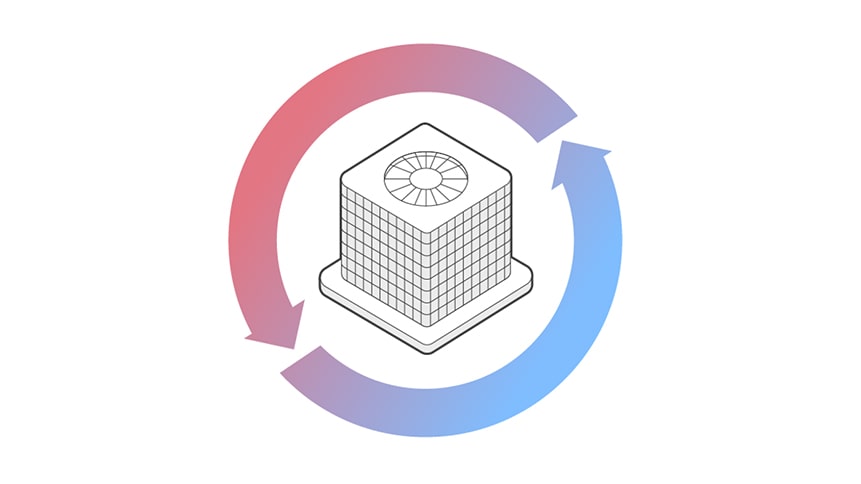 Great news: the Inflation Reduction Act (IRA) is now law! Energy provisions contained in the IRA represent the most significant action ever taken by the U.S. government to reduce greenhouse gas (GHG) emissions. Importantly, the IRA fully recognizes the key role of highly efficient heat pumps in slashing domestic GHG emissions and lowering energy costs for Americans.
This new law includes the first-ever national rebate program for the installation of energy-efficient heat pumps called the High-Efficiency Electric Home Rebate Program (HEEHRP). In addition, IRA adds significant enhancements to the 25C tax credit for the installation of highly efficient heat pump technology. Both programs will create unprecedented growth opportunities for METUS, our distributors, and our contractors.
We've led the effort to establish rebates and incentives for decades, educating energy groups, state and local lawmakers, utilities, Congress, and even the White House about the energy savings, cold-climate performance, and environmental benefits of our variable-capacity heat pumps. As a result, we're well-positioned to be the leading provider of heat pump technology to satisfy the demand that this new legislation will create.
Here is what we know about this law:
High-Efficiency Electric Home Rebate Program (HEEHRP) details
· Allocates $4.3 billion to states for home energy improvement projects including point-of-sale heat pump rebates.
· Designed to support low-to-moderate income households.
oHouseholds making up to 80% of local median income are eligible to receive a 100% offset of up to $8,000 on the cost of heat pump installation.
oModerate-income households (making 80-150% of the local median) are eligible for a 50% offset up to the same limits.
· Up to a $500 rebate is available for our contractors per heat pump installation.
· This is a 10-year program, administered through State Energy Offices, likely to start mid-2023.
· ENERGY STAR® will be the criteria to qualify heat pump systems
oWe have the most extensive product lineup of ENERGY STAR-certified products.
Energy Efficient Home Improvement (25C) Tax Credit details
· A 10-year extension and expansion of the 25C tax credit.
· In 2023, households can deduct 30% of the costs for buying and installing a qualified heat pump, up to $2,000. (25C previously capped energy efficiency improvements to 10% up to $500 dollars.)
oThe heat pump system must meet or exceed the highest performance tier set by the Consortium for Energy Efficiency (CEE).
These financial incentives usher in a new era of awareness and demand for Mitsubishi Electric Trane products, making them more affordable for Americans that may not have previously considered a variable-capacity heat pump to meet their HVAC needs.
We're still learning about the mechanics of the programs, including the qualification of households and products. Rest assured, we'll continue to update you as we gain a better understanding, and as the IRA rolls out to the marketplace.