Consultation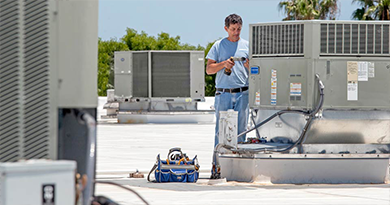 We work with contractors, facility managers and building owners to install HVAC systems within the agreed upon scope, within budget, and on schedule.  Our goal during the consultation process is to inform our customer exactly what is necessary to provide efficient HVAC systems for your commercial or residential application.  In addition, we listen to our customers to better understand their requirements, overall goal for the project, and budget.  It's our priority to deliver system installations, repairs, and maintenance based on our customer's needs, while still deploying an effective HVAC system.
Customer Commitment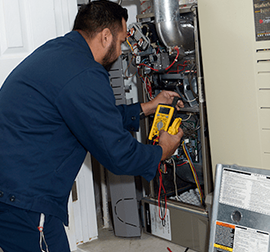 Once you accept our proposal and scope of work, we guarantee that we won't increase our original price within the approved scope of work.
At Panther Air, we understand your time is valuable. With just a quick log in, you can see all of your HVAC equipment, repairs, and costs associated with your equipment. This additional service helps minimize your hassle and maximizes our ability to serve you.
Why Choose Panther Air?
Experts in VRF & Ductless Systems
Panther Air is proud to employee the most knowledgeable, experienced professionals in VRF and ductless technologies.
Happy Customer Guarantee
We are in the people pleasing business! We are honest with clear upfront pricing. We are never done with a job until you are completely satisfied!
Financing Available

Our convenient financing options give you budget flexibility for selecting the best HVAC system to fit your needs.