Commercial HVAC Installation & Replacement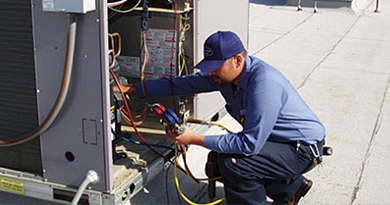 A new HVAC system is sometimes a necessity.  If you're preparing to move in to a new facility, or you're looking to replace your current system, Panther Air is an excellent choice to handle your Air Conditioning and Heating needs.  Before every installation or replacement, we'll evaluate your entire building to determine your heating and cooling needs, provide you with a detailed scope of work, and cost and savings analysis. Our professional technicians and staff will consult with you closely throughout the entire process.
Customer Service First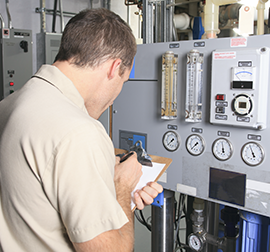 We value our customers more than anything! We take pride in our service because we serve you so you can serve others!
At Panther Air, we understand your time is valuable. We partner with Service Trade, an HVAC database ensuring your ability to access all of your HVAC expenses, detailed list of equipment with pictures, detailed list of repairs with pictures, contract details, and more online at your convenience. These additional features provide you with peace of mind that we are providing honest and accurate service minimizing inconvenience.
Customer Commitment
At Panther Air, we understand your time is valuable. With just a quick log in, you can see all of your HVAC equipment, repairs, and costs associated with your equipment. This additional service helps minimize your hassle and maximizes our ability to serve you.
If you have any emergency air conditioning needs, simply contact us today
Quick and Reliable HVAC Repairs, Replacements, and Installations